APEX Skating Academy
Policies/Terms & Conditions
---
Participant Release
The APEX Skating Academy undertakes no responsibility for damages or injuries suffered by skaters. As a condition of and in consideration of their participation in programming, all skaters and their parents or guardians shall be deemed to agree to assume all risks or injuries to the skater's person and property resulting from, or caused by, or connected with the conduct and management of programming, and to release any and all claims they may have against the staff, coaches and against their officers. Additionally, participants will be required to accept the policies as required by each particular program during the registration process.

Registration
Skaters must register in advance for any session attended. Make-up sessions are not permitted and any requests to switch sessions must be made in advance to the Program Director. Registration priority will be given to skaters of the APEX Skating Academy Coaching Staff.

Payment
All session must be paid in full before the start date of the program. APEX Skating Academy accepts the following online methods of payment: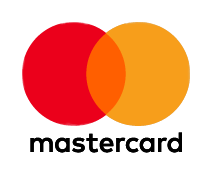 Refund Policy
All programs are eligible for a refund up to one week prior to the program start date. After that date, any refund requests will require a medical note and the refund will be subject to an administration fee. All refund requests should be made in writing to: apexskatingacademy@gmail.com.
Cancellations
APEX Skating Academy reserves the right to cancel or alter the schedule of any program or event.
General Expectations
All skaters, coaches, and parents are expected to act in a respectful manner. Inappropriate behaviour either on-ice of off-ice may result in dismissal from all APEX Skating Academy programming, at the discretion of the Program Director and/or Administrator.
Privacy Policy
APEX Skating Academy is committed to protecting the privacy of any personal information you may provide when visiting the APEX Skating Academy web site. Any further use of the personal information you give us will be in accordance with the federal
Personal Information Protection and Electronic Documents (PIPED) Act
. APEX Skating Academy's web site does not automatically gather any specific personal information from you, such as your name, phone number or e-mail address. We only obtain this type of information if you supply it by sending us an e-mail or registering in the registration portion of the site. All information voluntarily sent to the APEX Skating Academy web site, by e-mail, feedback form or other means becomes the property of APEX Skating Academy. APEX Skating Academy does not sell or distribute any personal information.
Photo/Video Policy
APEX Skating Academy may take photographs or videos of program participants. Any photograph or video may be used on our website, facebook page, twitter account, local newspaper, or other promotional materials. The use of photographs and videos will be limited to these purposes.
*Please Note: APEX Skating Academy is located in Canada and all prices are in Candian Funds. All programs will take place at the location indicated in the program registration. We do not export any goods and we do not have any physical goods for sale.